Description
Located in the cloud forest of Costa Rica's Valle Central Canopy San Luis offers an thrilling but safe adventure: a flight through the forest's flourishing, green canopy of leaves. Enjoy an impressing view of the majestic river Cataratitas. The cable system lifts you weightless through the wide jungle where visitors get in close contact with flora and fauna of the cloud forest.
Canopy San Luis' special activity is "El Ascensor". It's an exciting activ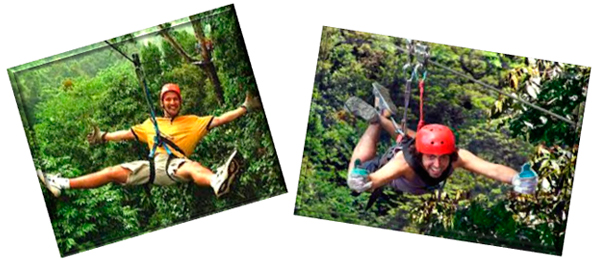 ity which lets the visitor dangle above the tree tops. This allows an amazing birds-eye-view of the forest and its surroundings.
Besides there are 12 different zip lines and 18 platforms, trails, Tarzan Swing and Superman Flight.
As our customer's well-being is centre of our attention Canopy San Luis is always concerned about safety. The whole staff and our modern establishment are certificated by the Costa-Rican tourism institute Instituto Costarricense de Turismo de Costa Rica.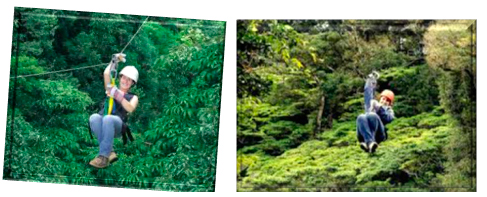 Canopy San Luis is proud of its certificates and guarantees being operator of one of the most comfortable, professional and informative tours in Costa Rica.
• Sweater
• Comfortable shoes
• Insect repellent


• Transport from San José
• Guide
• Lunch
• CANOPY tour
• RAPPEL tour
• TARZAN SWING
• SUPER MAN FLIGHT