Description
Inside the caves Cavernas del Venado awaits an incomparable experience. You are surrounded by a natural beauty of numerous stalactites and stalagmites, as well as subterranean waterfalls and rivers. Not forgetting spectacular fossils and an exotic variety of insects, spiders and four species of bats.

This incredible adventure is located just one hour from La Fortuna de San Carlos.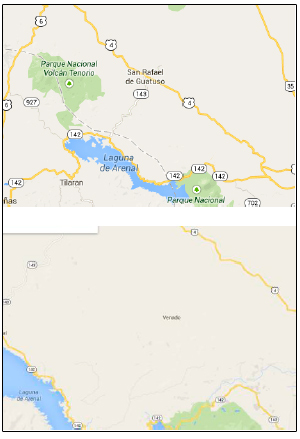 Costa Rica Azul Travel provides the warmth and comfort of a journey with family or friends. Therefore you enjoy an unforgettable experience with us.

We finish off the day with the Hot Springs of La Fortuna de San Carlos.
Itinerary:
5:00a.m.: Our journey begins with an early departure from San José; accompanied by a guide who attends you the whole trip

7:00a.m.: We stop at the restaurant La Casona where a delicious, typical breakfast is already waiting for us. Here we get some new energy for our descent into the caves.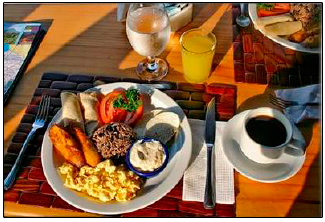 9:00a.m.: Let's start our adventure in the caves Cavernas del Venado! Our skilled guide welcomes you and issues you with the complete security equipment. The tour takes about 3hours.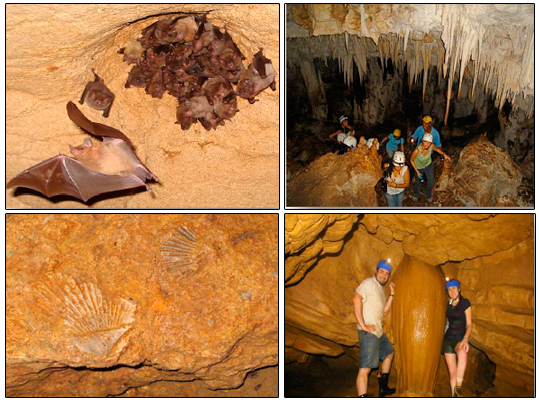 1:00p.m. : After our adventurous hike we take some refreshment over a tasty lunch at the restaurant of Hotel Vista del Cerro.

2:30p.m.: Later that day full of adrenaline and exercise we make our way to the hot springs Baldí. The natural thermal water flows from volcano Arenal to 25 pools and creates an atmosphere of incomparable recreation. The different temperatures of the pools come to 33.9, 37.8, 38.9, 40, 42.8, 43.3, 45, 46.7 and 66.7 °C.

7:00p.m.: Enjoy a tasty dinner buffet at the facilities of hot springs Baldí
20:30: Return to San José.

- Transport from/to San José
- Driver and guide who attends you the whole day
- Breakfast
- Entrance fee to the caves and security equipment
- Skilled guide in the caves
- Lunch in La Fortuna
- Entrance fee to hot springs Baldí
- Dinner at Baldí

Valid until November 30, 2017.